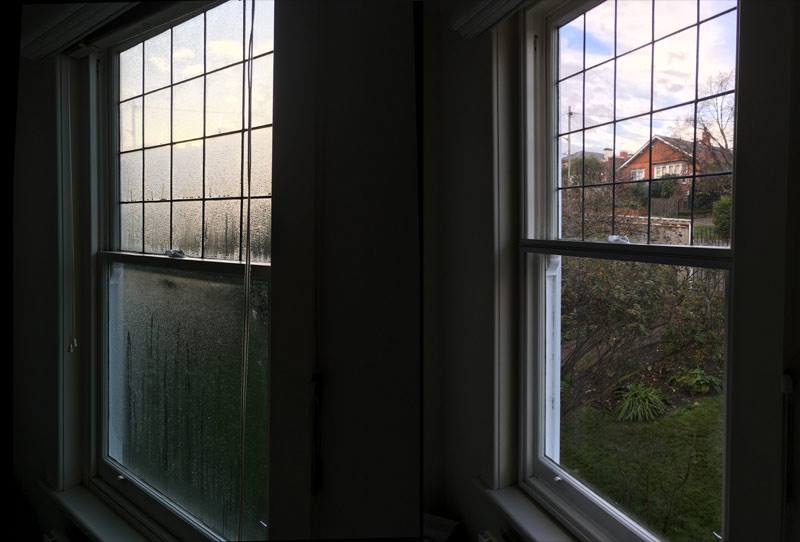 Condensation before and after
in a house in East Launceston.
Snug House Products and Services
Magnetite
Magnetite is a retrofit double glazing system, especially suitable for heritage homes.  It keeps you warm just like regular double glazing and the extra tough design also works a treat to block out noise.
Blower Door Testing
A powerful fan installed on your front door shows where your house is leaking air.  In Australia, the average house comes in at a whopping 18 air changes per hour.  Are you wasting money heating air over and over? 
Energy Assessments
Our energy assessments identify where you can save money on energy bills and we fix these on the same visit!  You can shave 10-30% off your power bill. Who doesn't want to save money?
Reduce your energy bill this winter!